LOCATION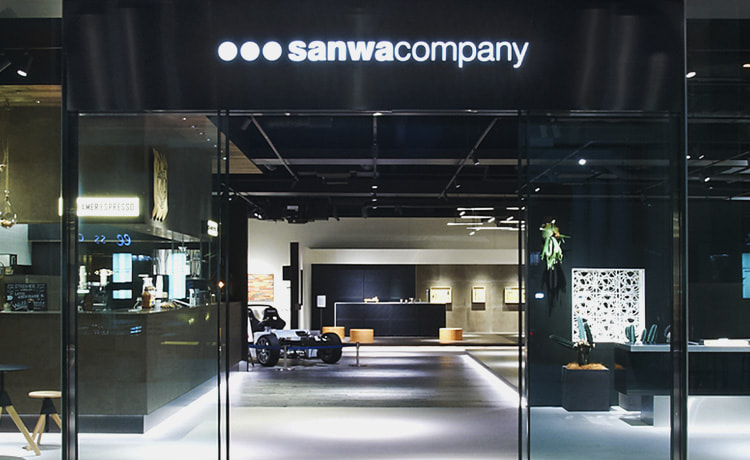 sanwacompany showrooms are located in various countries, mainly in Japan and Asia. Our showrooms are for you to see, to touch and to experience the minimalistic design concept. We sincerely await your visit.
new overseas partners
We are looking for new overseas partners.
Exceptions are as the following: Singapore, Thailand, South Korea, Taiwan and China.
Please contact the following email at LINK for further information.
We look forward to hear from you!
CHINA
Hangzhou Sanwu Decoration Technology Ltd.

ADDRESS

Room1104, Bosheng Building, 1912 Binxing Road, Binjiang District Hangzhou, CHINA
( Google MAP )

TEL

+86 4006-358-135
KOREA
MJ Housing Korea Inc.

ADDRESS

14, Eonju-ro 129gil, Gangnam-gu, Seoul, 06111, Rep. OF KOREA
( Google MAP )

TEL

+82.10.6229.7292
TAIWAN
Raixin Quolity Products Ltd.

ADDRESS

No.127 Minshan St.Neihu Dist. Taipei City 11494 Taiwan (R.O.C)
( Google MAP )

TEL

+82.02.8791.0488
SINGAPORE
Retro Colony Pte Ltd.

ADDRESS

19 Niven Road Singapore 228366
( Google MAP )

TEL

+65 6259 2609
VIETNAM
FACCO JSC

ADDRESS

No.5 Cat Linh Str., Dong Da Dist., Hanoi City, Vietnam
( Google MAP )

TEL

+84 43.737.9156