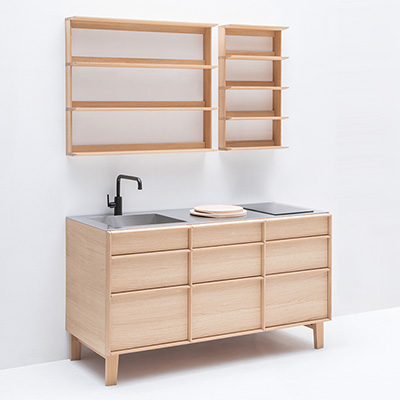 CH 01
sanwacompany × Karimoku New Standard
designed byChristian Haas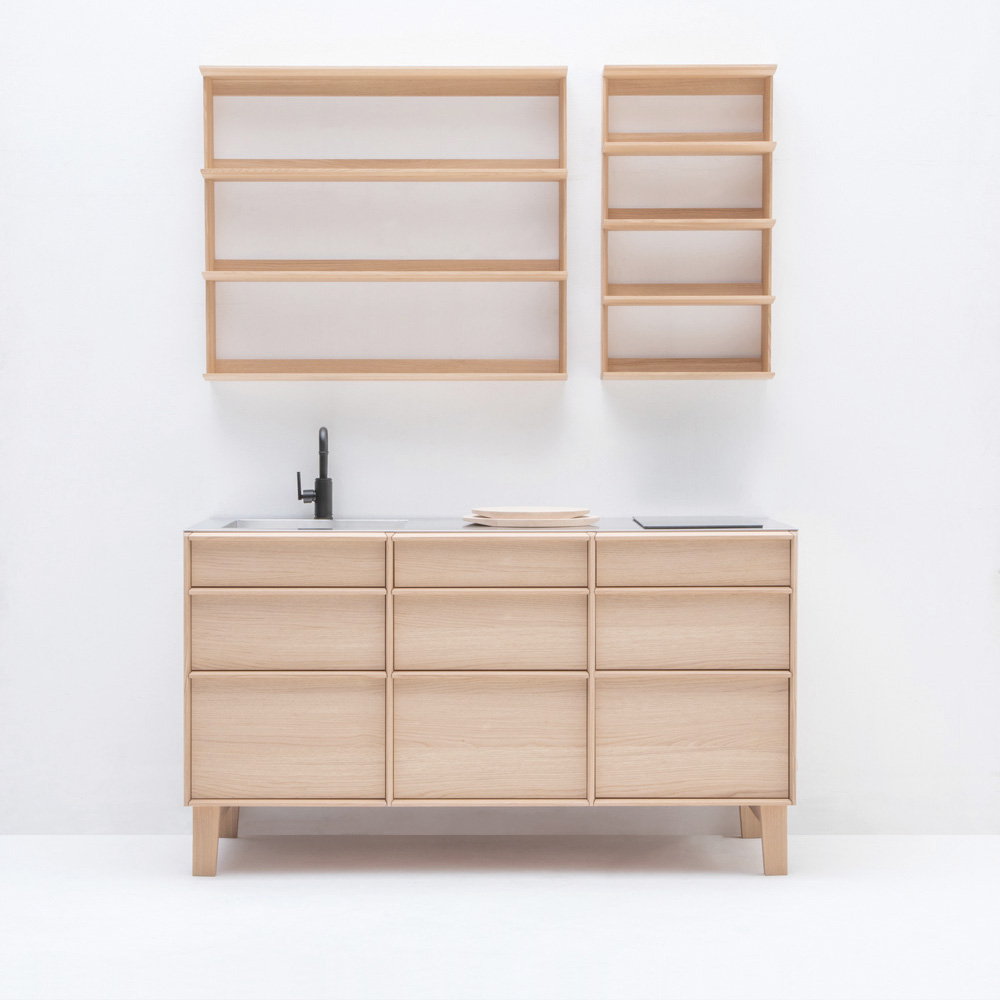 Concept
CH 01 concept marks the start of a collaboration between sanwacompany and KNS, a Japanese furniture brand offering sustainable and innovative wooden furniture to be lifelong companions.
CH 01 brings together sanwacompany's experience with compact kitchen modules and Karimoku's extensive woodworking knowledge. The kitchen unit has been conceived as a hybrid that merges a functional kitchen unit with a wooden sideboard, resulting in a new typology that allows for unexpected interior layouts.
The design draws inspiration from the grid structures found in modernist architecture, which have been translated into the distinctive three-dimensional vertical and horizontal profiles.The kitchen unit is complemented by matching wall-mounted shelves made from the same Japanese oak as the kitchen.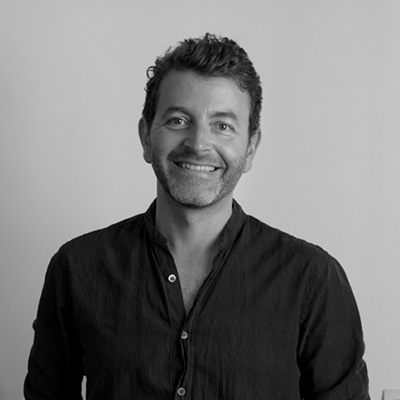 Designer
Christian Haas
Born in Germany in 1974, Christian Haas established his Studio in 2000. The Industrial Designer creates ever since products through multiple disciplines from furniture and lighting to porcelain and glassware. His design approach merges simplicity and elegance. His sense of aesthetics is driven by the harmony between sobriety, usefulness, emotionality, longevity and uniqueness. The Studio works for international brands such as Rosenthal, Karakter, Arita2016 and Tecta as well as for selected design galleries. Throughout the years, his work was honored with awards like the Red Dot Design Award and the Elle Decoration International Design Award.